We can hardly wait for Launch Day on February 9!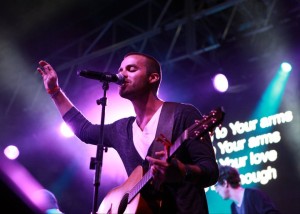 We're so excited for our official Launch Day on Sunday February 9th at Mesa Middle School at 10:00am. This marks the beginning of Front Range Christian Church meeting weekly on Sunday mornings. We'd love for you to join us and invite your friends and family!
Here's what to expect on Launch Day:
At Front Range services, you can expect a fun and inspiring worship experience. With friendly people ready to serve you, coffee and snacks, music, and a laid back atmosphere, you should feel right at home from the moment you step into the building.
What should I wear?
We're more concerned with meeting your real life needs than with what you wear. Most people dress in casual weekend attire, so dress how you feel comfortable and you'll fit right in.
What's available for my kids?
We have an excellent kid's experience at Front Range Christian Church. Our trained volunteers make sure the kids have an exciting and fun experience learning about God and Biblical values.
Creative teaching
Creative and relevant teaching is a priority at Front Range. One of our teaching pastors will guide you through the practical and timeless truths from the Bible with humor and sincerity. We hope you find the teaching inspiring and applicable to your everyday life.
Connecting
One of our main goals for every Sunday service is for people to be able to connect with God and with each other. We invite you to fill out the Connection Card, which is our way of knowing who you are, what kind of needs you might have, and how we can serve you better. Please stop by our First Time Guest kiosk to find out more ways to connect with others.

Church Invitations by ChurchInviter.com